HANSARD
: 29 November 2021 : HOUSE OF REPRESENTATIVES : QUESTIONS WITHOUT NOTICE :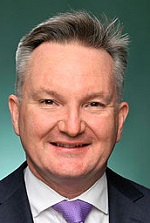 Mr BOWEN (McMahon) (15:03): My question is to the Prime Minister. The government signed up to the COP26 request for countries to strengthen their 2030 targets by the end of 2022. But just hours later, the government said its 2030 target was 'fixed'. Why did the Prime Minister tell the world one thing and then tell the Australian people the exact opposite?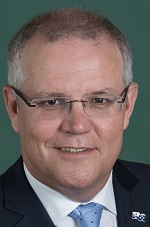 Mr MORRISON
(
Cook
—
Prime Minister
) (
15:03
):
The member's question is not telling the truth.
The COP26 arrangement was that
members were invited to look at these things
, and that's all we agreed to do.
Opposition members interjecting
—
Theatre of the Answers re. Regard
A Person

Looks At

A Work Of Art/
someone

looks at

something...